启程|Let's start right here in New York!
三年前,我拎着两个超了重的行李,在候机口跟爸妈又飞了一个吻,就这么踏上了留学生涯。这一别,没想到会这么久。
Three years ago, I kissed my parents goodbye at Pudong International airport. With two overweight pieces of luggage, I left my home Shanghai. I never imagined that I would stay in the US so long.
刚到波士顿的时候,我和一起来美打拼的奇奇租了一个大学村Brighton里的单间公寓,就在波士顿出了名破烂的绿线站点旁边,晚上睡觉还能听见"当当当"的车铃声, 房间几乎没有隔音,半夜两三点都能清楚听见从sports bar回来的老美邻居在街边破口大骂。
I moved into a one-bedroom apartment in Brighton near Boston University with Qiqi, who was my college friend in Shanghai. It was a typical apartment in the student housing area. With its thin walls, the sound of the T train was my daily lullaby. And sometimes late night revellers made a lot of noise on the street leaving the neighborhood bars at closing time.
那时候也是最想家的时候,
终究觉得自己是一个异乡客,
这个城市离自己太遥远。
That was the moment I became homesick;
those little things reminded me that I was an outsider,
and this city was just too far away for me…
但第二天醒来的时候,还是照常啃掉教授布置的几百页的阅读内容,跟着同学屁颠屁颠去图书馆,期末扛着电脑去咖啡厅做PPT,拿着翻译机搞定三五份论文,没事跟着大伙儿去Harvard Ave的韩国豆腐锅搓一顿,周末假装文艺躺在查尔斯河边一下午看两三页的闲书。
But the second day when I woke up, I was totally fine. My professors gave me so many assignments, I had no time to be sad. I read hundreds of pages from textbooks every week; the library became my second home. I have to admit that I became a total nerd at that time, and still am today. On weekends, I carried my laptop to the café preparing my Presentations and composed my essays with the help of an electronic translator. Sometimes I explored the city a little, going to the Korean Tofu House on Harvard Ave with my friends, or spending a day trying to read two or three pages of an English novel while lying near the Charles River .
那会儿一起玩耍的小伙伴们都说我是个逗逼,整天傻乐傻乐的。是的,我从小就是个粗线条,初中入学报道的时候连录取通知单都没拿就去了,结果第一面见班主任彭妈的时候就被她一顿骂;朋友们都笑说我是贵人多忘事,傻人自有多福。可这点没少让我吃苦头...
People sometimes say that I'm goofy, that I never worry about what's going on. Yes, I am, absolutely. When I went to the first class of middle school, I was the only kid who didn't bring my enrollment form, so the teacher scolded me and kicked me out of the classroom. My friends teased me with an old Chinese saying 'Wits have poor memories ' or 'Fortune favors fools', but my 'merit' really brought me a lot of trouble when I moved to the US.
公寓刚入住不到两天就被房里满地的跳蚤咬了一身胞,还四处找不着人投诉;写论文忘记标记引用,被教授指控抄袭,差点被开除……太多惨痛的经历。我得感谢我前二十几年的平坦,让这三年的磨练如此刻骨铭心。
After only two days in my new apartment, I was bitten by the fleas, and no one could help me. So I finally killed them myself. I forgot to mark citations in my essay, and the professor accused me of plagiarism, which almost got me kicked out of BU… There were millions of traumatic experiences in those three years. Thanks to my twenty years of smooth life, it made my tough moments in the US so unforgettable.
毕业那会儿,大伙们都陆陆续续回国,走了一大半的人。我搬来纽约却只因为一份没有薪酬的实习。当时租了辆四人座经济型小车,把花了一天时间打包的行李塞满后车厢,就带着我的全部家当潇洒上路了。我清楚记得开进曼岛的心情,就跟回到上海一样,心里想着"我终于回家了!"
After I graduated from BU, I moved to New York for an unpaid internship in a Fashion PR company. Most of my friends went back to China, even Qiqi. I packed all my stuff in one day and drove by myself to New York in a small car that I rented from Enterprise. That day, I remember the moment when I first saw the city of Manhattan, I felt like I was coming home.
>>>>
来到纽约后不久,
我就萌生了建平台的想法。
Not long after I moved to NYC,
the thought of establishing my platform came into my mind.
是纽约教会我,每个人都应该有自己的活法,不与他人比较好坏,因为根本无从比较。我想让更多人看到how amazing it is when you become your true self,这就是我创建平台的初衷。
Everyone has the right to choose their own lifestyle in New York. No comparisons, no judgments. I want to tell people how amazing it is when you become your true self, this is why I started writing.
在纽约遇到太多有意思的人和事。
With so many interesting people that I met in NYC,
I wanted to do something for them and also for myself.
每个人都在努力去挖掘自己的一切可能,
这就是纽约。
Everyone is trying to make the most of his or her potential,
and this make up the charm of New York City.
>>>> 打两份甚至三份工的人很多:
朋友Brian白天在保险公司上班,下了班就是音乐制作人,偶尔去客串一下DJ的活,最近又跟他朋友搞起了互联网创业项目。
好哥们Andrew是一家创意餐厅的老板,但同时也做瑜伽教练和私厨。
地铁上偶遇的Alison是一名油画艺术家,她租了两个房间,一间给自己当卧室,另一间只放她的画。白天她在化妆品公司上班,下了班还要去影棚当模特......
My friend Brian is a financial advisor in New York Life, but he is also an event planner and DJ.
Andrew owns a catering company, and teaches yoga on weekends.
Alison, an oil painter, rents two apartments in Queens; she lives in one and uses the other to restore her paintings. She works at a cosmetic company in the daytime, and spends her spare time modeling.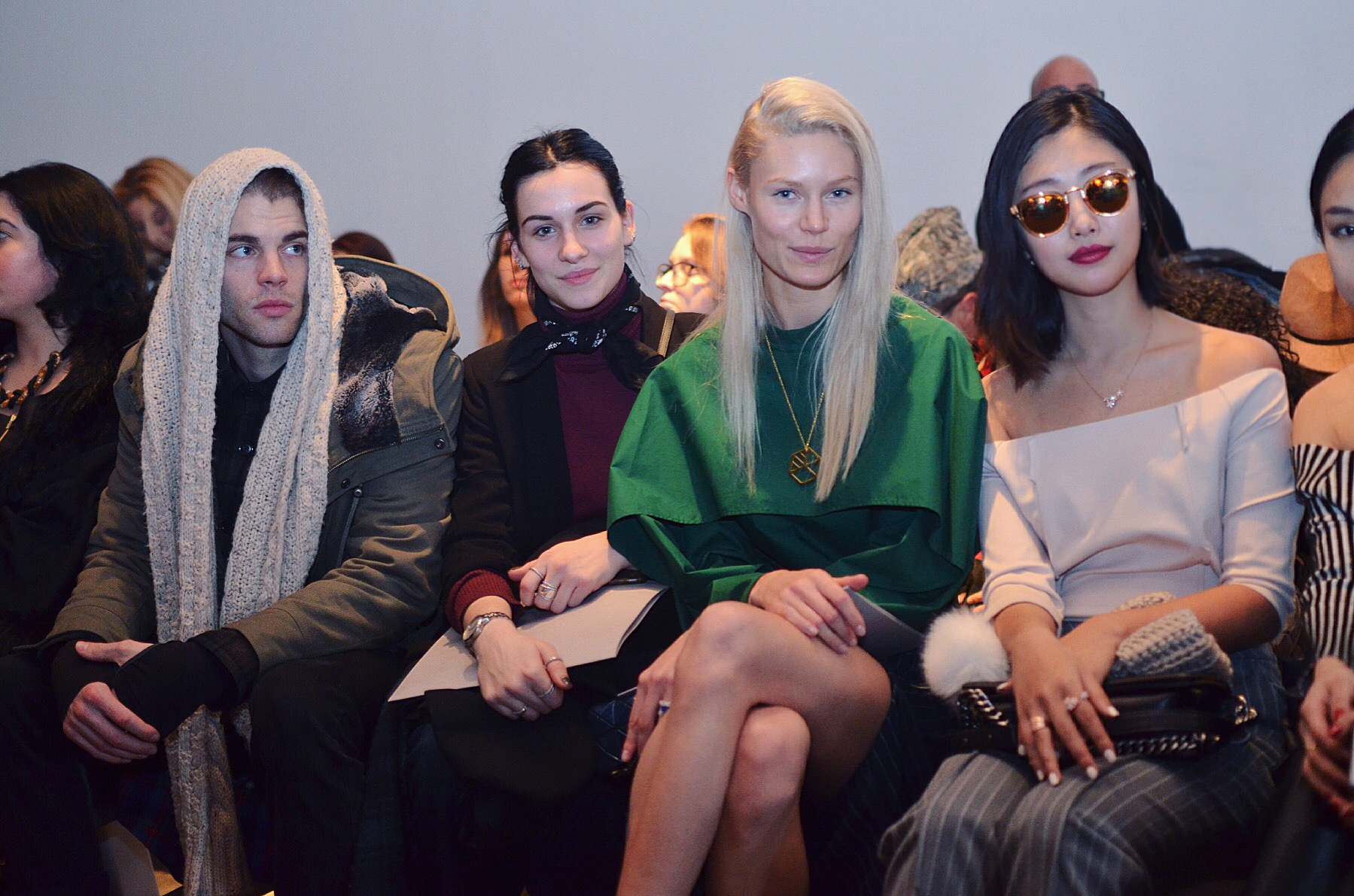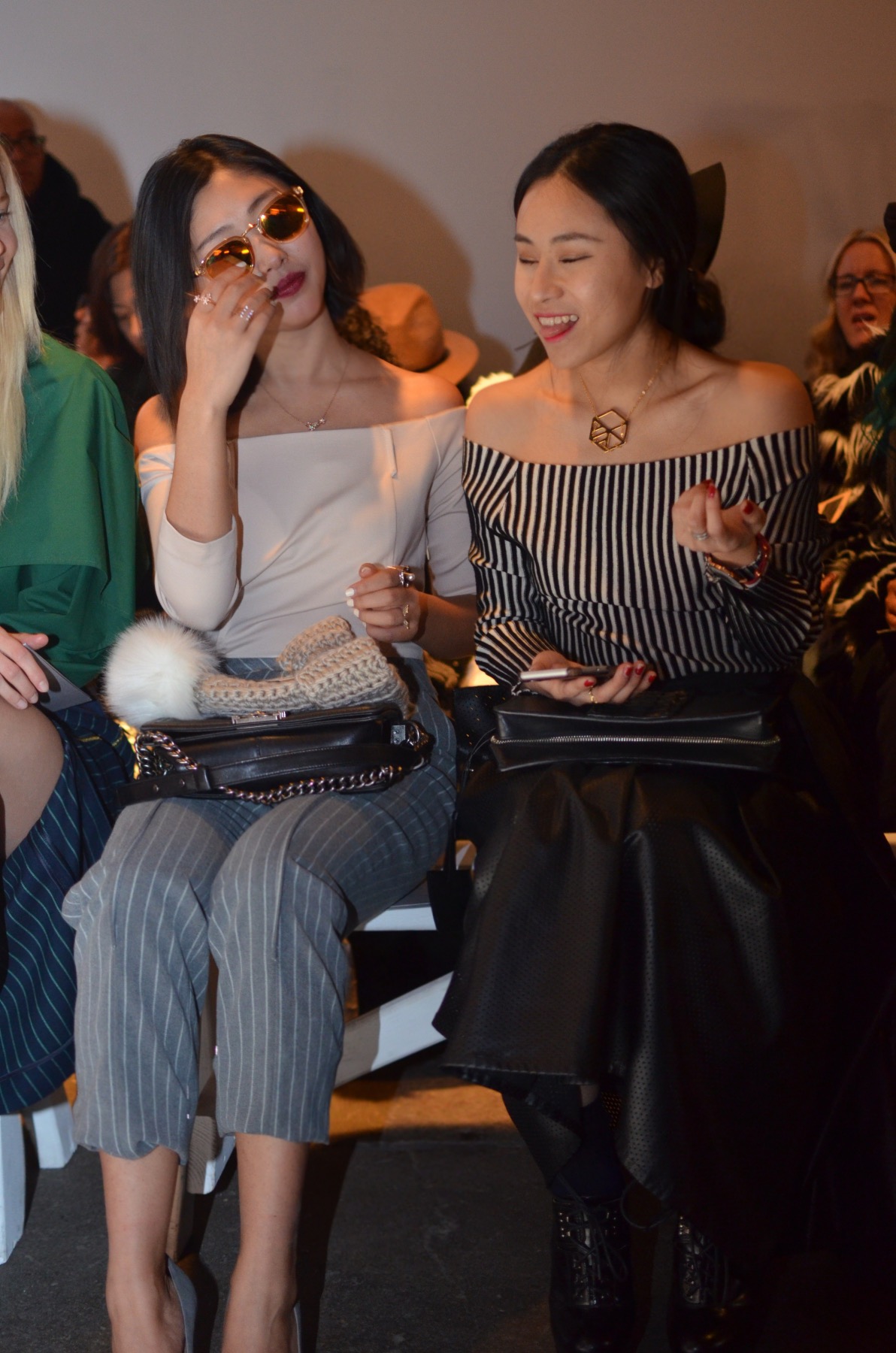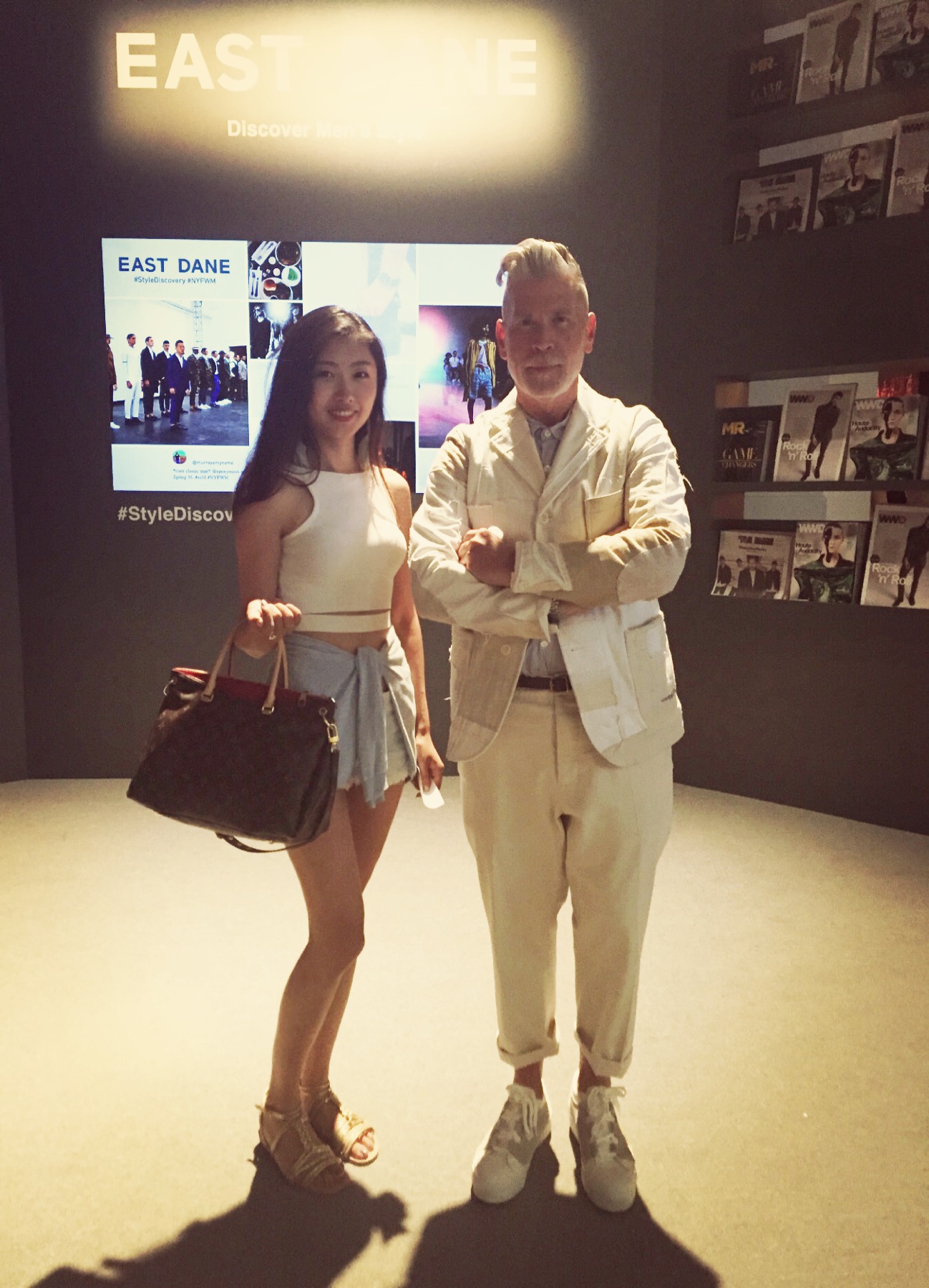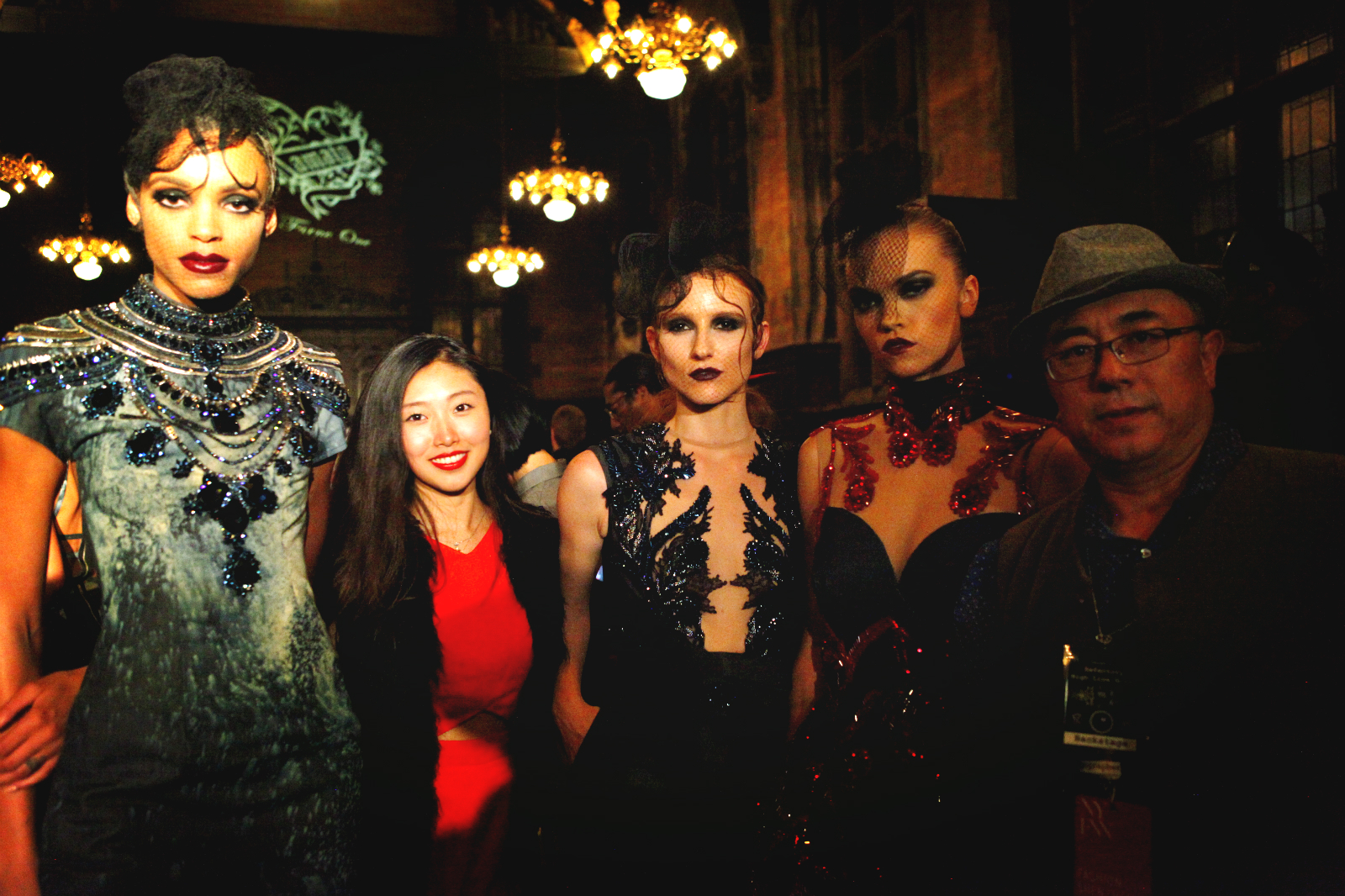 我也做过各种杂活,
时尚公关、媒体采访、形象设计、画廊管理,
跑过腿,吵过架,扛过装备,吹过牛。
也干过正经事,拿到过公关公司、博物馆和拍卖行的offer。
I did all kinds of work in NYC:
Fashion PR, media editor, stylist, and gallery assistant.
I ran around the city all day long in my high heels, carried all my heavy work stuff in my handbag.
I dealt with jerks, made random chit-chat with strangers.
But I accomplished a lot, getting job offers from four companies including the Metropolitan Museum of Art that I currently working for.
生活在纽约的人都得有一颗I don't give a shit的强心脏。
我生性其实是个胆小的姑娘,这是我妈告诉我的。小时候出门不敢跟人讲话,见人总是吐舌头傻笑。是纽约练就了我一脸厚皮,出门就可以跟人瞎掰一天的本领。
My mom told me I was very shy. I barely talked to strangers when I was a child. She never thought that this little girl would turn out to be so cheeky. Living in New York pushed me to strengthen the ability to express myself to random people without minding others' thought.
闺密Pauline是典型的迈阿密姑娘,又混了希腊、古巴和意大利的血统,奔放豪迈。
这句话是她一年前对我说的,到现在我才真正去实践。
"It's amazing how quickly you start to become your true self when you stop worrying about what people think." Pauline, my best friend in US, told me this a year ago when we were in Boston. And now, I really understand what she meant.